El Andariego Towing Service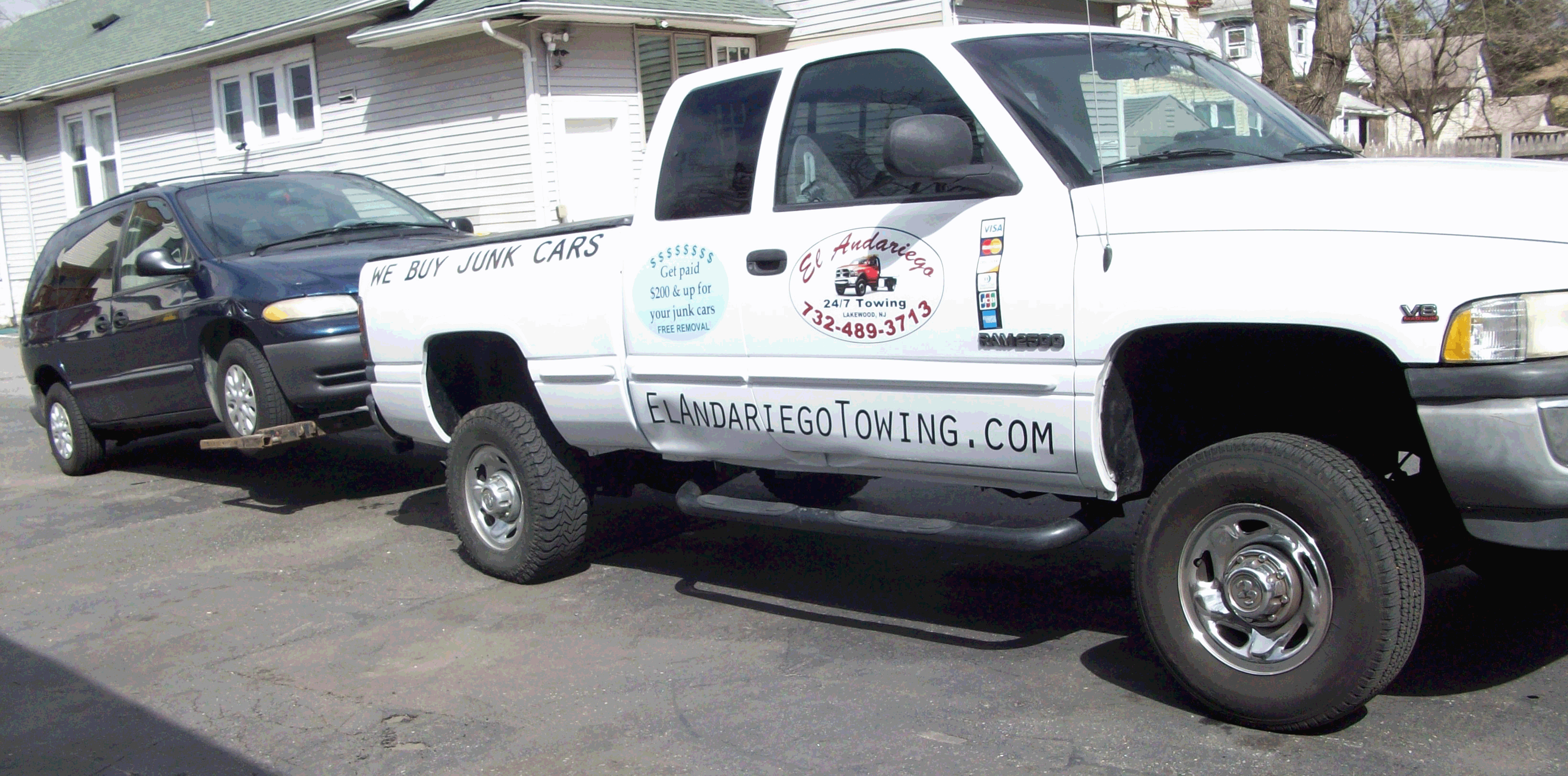 At El Andariego Towing Service we provide towing services 24 hours a day 7 days a week and 365 days a year.
Some of our services include:
Roadside Assistance
Local Towing
Long Distance Towing
Flat bed towing
Unlocking of cars
Free removal of junk cars
Tire changes
Gas/fuel delivery
Jumpstart batteries
Reasonably priced
We pay $200 and up for your junk car
Didn't bring any cash? No problem. We accept Visa, Mastercard and American Express.
Servicing Ocean County, Monmouth County, Lakewood, Toms River, Brick, Howell, Freehold and the surrounding areas.

Junk Car Removal Service
We offer a free junk car removal service. Just to make things better we pay $200 and up for your junk car.
If you have a car that is no longer running, no problem, we will go get it.
Other Services
Give us a call for all of your moving and transportation needs.
We can also help you with any auto repair issues you may have.